CATEGORIES
We Accept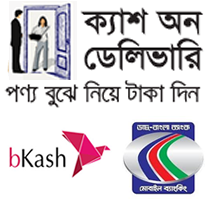 Prime Test
Product Description

About Prime Test



Manufactured by Prime Labs, Prime Test is a testosterone booster product… That's it. That's all they have advertised for this one. If the bull on the bottle is any indication, then Prime Test is either manly af or full of BS. Formula notes:



Testosterone Blend: Prime Test doesn't mince words: It's a testosterone booster with a testosterone blend, a blend designed to boost test. Woo.


Horny Goat Weed: The leading ingredient in the blend isn't much of a T-booster, but it is a well-regarded libido enhancer.


Questionable Design: Several of the ingredients are off-base, calling into question the overall efficacy of this supplement.


Testosterone Blend, 1484 mg



Horny Goat Weed. The leading ingredient in this testosterone blend doesn't do much for testosterone. But it does make you horny (not "horney" as the Supplement Facts state). May have testosterone mimicking effects, but not a testosterone booster.


Tongkat Ali Extract. Translating to "Stick of Man" (*wink wink*), Tongkat Ali is a well-known sex-enhancer and, more importantly, a solid anti-stress adaptogen with T-boosting potential. And Prime Test's TA is potent af.


Saw Palmetto Extract. Believed to inhibit 5α-reductase, the enzyme responsible for converting T to DHT. This means more T and less DHT, which can negatively affect male health if T levels are high.


Orchic Substance. Extracted from bull testicles. That's right. This is one of those "man conquers animal and becomes animal" things, but there's no evidence in support of Orchic's T-boosting effects. Imagine that!


Wild Yam Extract. Might help with certain aspects of T expression (based on weak research), but the outlook is doubtful.


Sarsaparilla. Another misspelled ingredient (labeled as "sarsparilla"). Does nothing for T.


Nettle Extract. Blocks "T-killers" sex hormone-binding globulin (SHBG) and aromatase, the enzyme responsible for converting T to estrogen. Less T-killers, more "free" T!


Boron. The only ingredient in this blend that tops our BIG List of T-Boosters, Boron is a manly mineral, providing more anti-aromatase action for a healthier testosterone:estrogen balance.


Directions:


Take 2 caplets by mouth 1-2 times per day.
Terms of Conditions

Free Home delivery is also available


No Delivery charge


Outside Of Dhaka Delivery via SA Poribohon


Products will be delivered within 1 to 6 hours after confirmation of the order


100% Genuine Products


Faster Delivery Service


Hotline : 01671463547