CATEGORIES
We Accept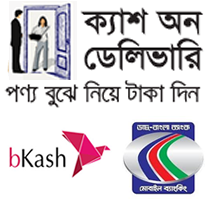 Kemei KM-6637 Electric Shaver Multi-func
Product Description

Product details of Kemei KM-6637 Electric Shaver Multi-functional 4 in 1 Rechargeable Women Body Shaver Beard Eyebrow Nose Trimmer for Women



Brand Name: Kemei type: Epilator Model Number: KM6637Usage: bikini, face, body, armpits battery: 1400MA, 3.7v lithium battery


Brand Name: Kemei


Voltage: 220-240V


Item type: Epilator


Model Number: KM6637


Usage: bikini, face, body, armpits


Four replaceable heads for trimming hair in different parts of the body.


Stainless steel blade design for the safe and efficient shave.


A small and well-designed appearance is convenient to carry.


All trimmer heads can be cleaned easily with the little brush or water.


12 hours charge is enough to make it work.


Three pieces of knife net, safe and not hurt the skin.


Built-in steel cutter head, safe and not damaged skin 360-degree repair.


Single floating razor net with no dead ends for shaving.


Professional long eyebrow comb, no skin damage, painless rounded blade, eyebrow shaving, no clip/pull hair.


The cutter head can be washed and replaced with four different modes of the removable cutter head.
Terms of Conditions

Free Home delivery is also available


No Delivery charge


Outside Of Dhaka Delivery via SA Poribohon


Products will be delivered within 1 to 6 hours after confirmation of the order


100% Genuine Products


Faster Delivery Service


Hotline : 01671463547