CATEGORIES
We Accept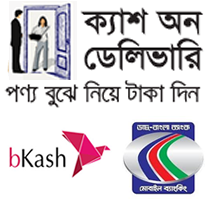 V-Gel
Product Description

Himalaya V-Gel (For Vagina Tightening Cream)



Indications:



Vaginal problems


Itching and Swelling of the Vagina.


Treats Vaginal Infections,


Relieves Itching,


Controls Smelly Discharge


Leukorrhea (thick and white/yellow vaginal discharge)


Himalaya V gel does not needs any introduction. This is an Ayurvedic product that helps in getting rid from problems like vaginitis, vaginal fungal infection known as vaginal candidiasis, bacterial infections, leucorrhea, cervicitis and other vaginal problems. V gel comes from the house of Himalaya Drug Company that is a pioneer name in Ayurvedic industry. This herbal product is enriched with herbs like Persian rose, triphala and cardamom that are highly recommended herbs for any kinds of infections. More over cardamom helps in removing bacterial infections and gives nice fragrance. As it is cream base hence it is easy to apply. This is completely safe and has no side effects.
Terms of Conditions

Free Home delivery is also available


No Delivery charge


Outside Of Dhaka Delivery via SA Poribohon


Products will be delivered within 1 to 6 hours after confirmation of the order


100% Genuine Products


Faster Delivery Service


Hotline : 01671463547