CATEGORIES
We Accept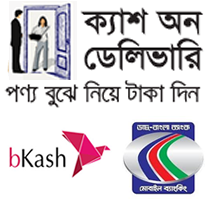 Eros Cream
Product Description

Intimacy is an important part of most loving relationships.



Yet this very special part of our lives can be spoiled when the man orgasms too quickly. Premature ejaculation can lead to feelings of inadequacy and even in the most loving of relationships may cause resentment in the woman.



There should be no shame attached to such a common problem. Indeed acknowledging the situation and finding a solution is the sign of a caring and loving partner.



Eros Spray and Eros Cream...



...are two solutions to this problem. Both work by reducing the sensitivity of the penis. Foreplay can now be prolonged as can the following sexual intercourse.



Eros Spray and Eros Cream are available in small easy to carry packs and are presented in distinctive gold cartons. Try both products and see which is best for your lovemaking experience.



Eros Spray and Eros Cream are manufactured under strict pharmaceutical controls in licensed premises in the UK and are protected by a series of trademarks throughout the world.



Made in UK
Terms of Conditions

Free Home delivery is also available


No Delivery charge


Outside Of Dhaka Delivery via SA Poribohon


Products will be delivered within 1 to 6 hours after confirmation of the order


100% Genuine Products


Faster Delivery Service


Hotline : 01671463547